What are the websites that need redesigning?
In 2023, the competition in every market seems to be tougher than ever before. Whether you are in Agriculture, Banking, Transportation, or developing custom Healthcare software, a modern and responsive website is a crucial factor for the success of your organization.
How do you know if it is time for a redesign? How often should you redesign your website? Let's discuss!
The first and foremost concern is a slow loading page speed. If your website loads in more than 3 seconds, your business is at risk of losing potential customers, and it's definitely time to redesign the existing website immediately. In fact, the loading time is so important, that even the slightest improvement in a tenth of a second can result in a major increase in conversion rate, according to studies by Deloitte.
Here is a list of top reasons for visitors to leave a website, according to a survey by GoodFirms:
From a business standpoint, other important reasons for a site redesign include:
Your customers leave your site quickly, taking little to no actions
You feel that you are lacking in connection and communication with your visitors
You have a low conversion rate, and are not satisfied with your business results
How much does it cost to redesign a website? This is a complex question that requires a detailed answer. In this article, we will look closely at the main approaches of redesign, mention the most influential factors for a final price, and compare prices between doing it on your own, hiring a freelancer, or working with a website redesign agency.
"Your website is the center of your digital ecosystem, like a brick and mortar location, the experience matters once a customer enters, just as much as the perception they have of you before they walk through the door."
— Leland Dieno, Digital Marketer and Web Developer
What are the key website redesign services?
Before getting estimates on website update costs, it makes sense to figure out the scope of work. You can embark on fairly simple redecoration, go for a complete reconstruction, or decide on something in between. Knowing what you want to accomplish will help you gauge cost.
Redecoration
Typically, the least expensive option, redecoration cost depends on the approach and the chosen experts for completing the job. The lower price comes from a minor scope of work, involving changes in the web design and the layout. You may need this, when you change your brand colors, need more images, or decide to include new sliders, videos, or carousels. Because the changes will be only visual, don't expect significant results from a marketing standpoint using this approach. However, in some cases, redecoration can provide results with minimal website redesign costs.
Re-wiring
This approach includes updating your code and/or back-end infrastructure and improving the performance of your website leveraging the latest technology. Changing your Content Management System or migrating to the Cloud can boost loading speed, provide more accessibility and ensure a higher level of security. The cost of a website redesign with this approach will be higher, compared to redecoration. The price tag comes from expenses on additional subscriptions, plugins, UX design services, migration plans, and the work of proficient tech experts.
Remodeling
This approach combines the powers of redecoration and rewiring. Not only will your website experience better visuals and performance, but should also include more functionality. Expect higher website update costs and additional development time, but significantly more business value as well. The team composition for this approach includes at least a web designer, a Back-end developer, and a tech expert. They will not only get the job done but also will be able to advise you and help formulate your plans.
Rebuilding
With this approach, every key element of your website will be recreated from the ground up. It's like the vision and the spirit is there, but the actual code is entirely different. When will you need this? It's a good fit when your company is going through major changes or rebranding, for example. Website design cost estimates here will be as high as building a new one. In truth, you are building a new website, based on lessons learned from the existing one. Design, Content Management System, servers, code, and databases will be replaced.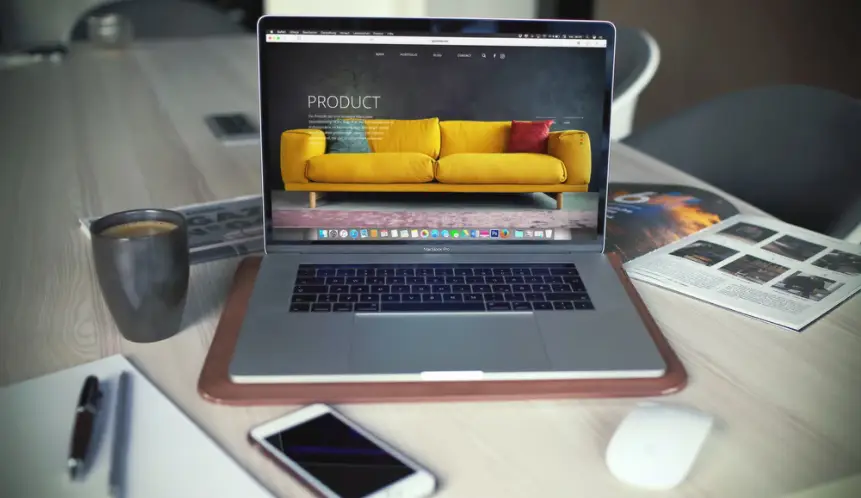 The main factors that impact website redesign cost
Now that you've figured out the extent of your goals, what are the factors that influence the price of redesigning your website?
Have questions about your digital project?
Tell us more about your problem or project challenges. We'd love to have a conversation with you and see if we can help you get unstuck.
Size
How many pages do you plan to have on your website? What is the estimated size of those pages? Do you have content for all your planned pages ready, or will you need to create content and/or have someone create it for you? These are all important questions, whose answers you will need to know in order to get an accurate estimate. More pages require more tweaks and modifications, which will result in a higher final price tag.
Complexity
While the amount of content adds complexity by itself, there are far more other elements that should be considered as well. An average cost to redesign a website is influenced by a sum of many factors, including the number of features, number of integrations, diversity and quality of content, responsiveness of the design, marketing expenses, database use, and implementing a content management system (CMS).
To break it down even further, costs of each of these elements can impact price as well:
Functionality often requires platform-specific elements, so it can't be calculated effectively without knowing the exact platform: WordPress, Drupal, Magento, Joomla, Weebly, or any other
API integrations can enhance website functionality, but each new integration increase the final price tag, and also there could be problems with a variety of integrations, negatively impacting the performance. You need to be aware of the number of integrations and what potential problems certain combinations might result in to accurately calculate website redesign pricing
Speaking of content, the experienced copywriter or even an agency can significantly improve your business results but also impact your budget. You can lower costs by collaborating with certain writers, writing your own content, or reducing the amount of content for launch
What you can't compromise on is your database. The database infrastructure needs to be good enough to deliver outstanding performance and include reliable backups
As far as CMS goes, an obvious choice is WordPress, however, there are other more expensive options that can increase the typical website design cost. Using a CMS is not required, but can often speed up maintenance for non-technical personnel
Design
Design is the third major factor that plays a significant role when calculating price. Are stock images good enough, or do you want custom-created, sophisticated illustrations and infographics on your pages? Are you planning to implement animations or videos on your site?
The more complex the design, the more costs typically increase along with the possibility your site loading speed could be adversely affected. Mitigation techniques can be applied to your code and server environment to increase page load speed, but these changes often require additional time and effort.
Cost of a website redesign if you do it on your own
We mentioned previously that to redesign your website you can collaborate with a team or hire external experts. But what if you have enough time and expertise to do it yourself? Well, it will be the cheapest option in terms of website redesign price with a price tag spanning from $1,000 to $5,000 on average.
On the drawback side, be ready to spend a lot of time and effort on even the easiest tasks. Additionally, without the skill to code, you will be limited in terms of functionality. Still, it is a great option for startups and this approach will offer the lowest website design costs for small businesses.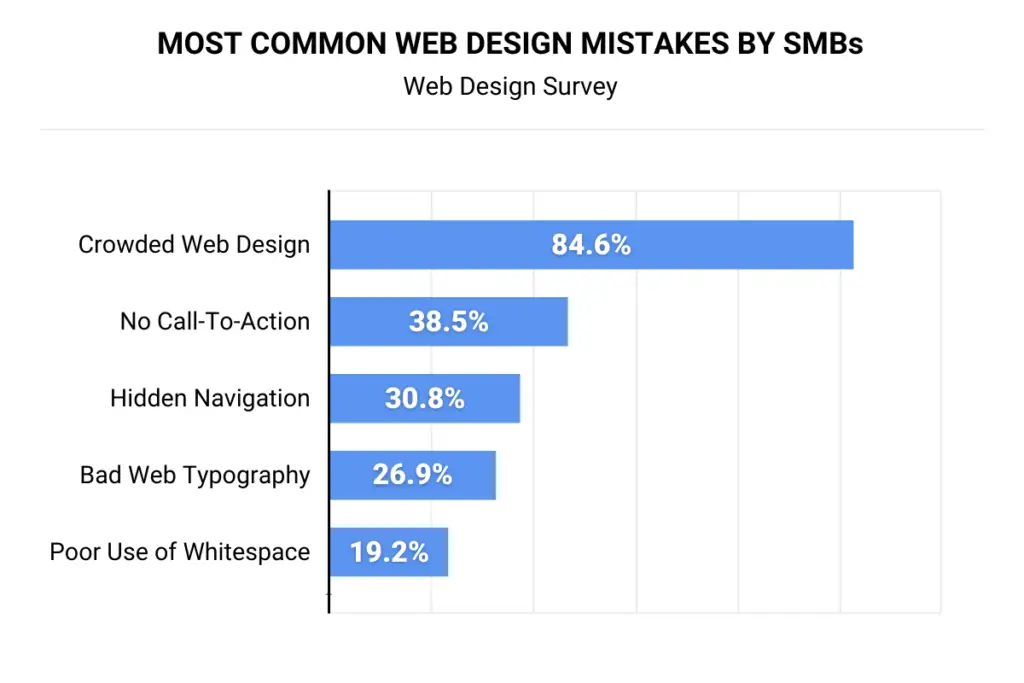 The average cost of redesigning a website using a freelancer
The next thing you can do is to hire a freelance designer or developer. This will definitely improve your options and will let you focus on core business objectives instead of learning about hosting and Content Management Systems. Depending on the level of talent you hire and your goals, you can expect freelance web design prices in the range from $2,000 to $10,000 for a simple website, and from $10,000+ for a complex, professional-looking one.
With a freelancer, you can expect professional services, and a great-looking result aligned with your initial vision. On the drawback side, the project may take longer than expected, because freelance experts are often working on multiple projects at the same time. Additionally, they likely won't provide any business advice or suggest relevant improvements; they'll typically just follow your instructions.
Hiring a freelancer is a great solution if you want to free up your time and your project is not very complex, otherwise, the price can compete with hiring an agency. If you want to build something sophisticated and truly outstanding, take a closer look at hiring an agency.
Professional web design costs while collaborating with an agency
This approach to the website redesign process will offer you the freedom to build anything you desire. Agencies offer seasoned developers, fine-tuned processes, professional collaboration, and experienced project managers that will ensure your results are a superior-quality website redesign. The right partner will not only provide streamlined code and professional design services, but also the benefit of their years of expertise on user experience and website redesign that will prove invaluable. Additional features, new business direction ideas, and even mobile app development are all familiar concepts to their team. We are talking about a potential long-term partnership here. Your business is your business, their business is user experience and digital project development, including website redesigns.
What are expected custom website design costs when partnering with an agency? In 2023, you should expect a price tag starting from $25,000 for a simple redesign, and up to $100,000+ for a complex project with an extensive number of pages and customized functionality.
The price gap might seem enormous, compared to doing it yourself or hiring freelancers, but custom website design cost is definitely worth the investment for the larger organizations. A proficient agency will turn your website into a valuable asset for your business in terms of content, user experience, and conversion rate optimization. Compared to hiring freelancers, the agency will take action according to a thought-out strategy and will be thinking a couple of steps ahead. Benefits of a website redesign with an agency include having a sitemap architecture and receiving detailed recommendations on design and execution, based on your historical data.
Ultimately, with this approach, you will get tailor-made services that will fit your business needs and goals like a glove. All you need to do is to find a suitable partner with a proven track record. We, at UpTop Health, would love to help with your project and leverage our experience to your advantage!
How much does it cost to redesign a website in 2023?
Doing it yourself
Hiring freelancers
Partnering with an agency
$1,000-$5,000
$2,000-$10,000+
$25,000-$100,000+
FAQ
What is a website redesign?
This is a process, aimed at improving your existing website according to modern technological standards and business needs. It could be executed by you, hiring freelance experts, or a professional agency. Each approach has its own advantages and drawbacks, and each offers discrepancies when considering the final website revamp cost.
What are reasons for a website redesign?
The key reasons may include slow loading speed, the lack of communication with customers, low conversion rates, new business goals, or a need to stand out from the competition.
What are types of website redesign?
There are four main approaches: redecoration, re-wiring, remodeling, and rebuilding. Each of them has its own extent of involvement and suits different scenarios.
How long does it take to redesign a website?
It depends on a variety of factors. First, you need to determine the extent of the modernization and number of new features, then choose whether you will be doing it yourself, hiring freelancers, or engaging a professional agency. Only after that, is it possible to figure out how long it takes to redesign your website.
How much does it cost to redesign a website?
The short answer is, it depends. The main price-related factors are size, complexity, and design. When you determine your needs in these areas, you can then choose the method you want to use to create it
Website design fees for a simple project done by your effort could result in a $1,000-$5,000 range
Freelance web design prices will be in the $2,000-$10,000+ range
Website redesign agency will charge you from $25,000 to $100,000 and beyond