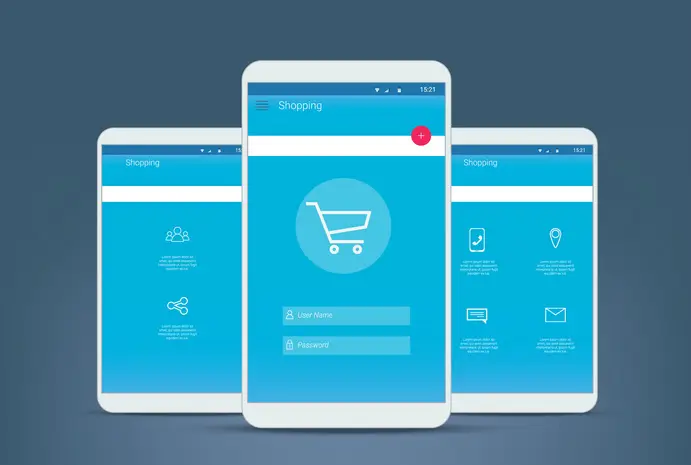 Last month, Google rolled out an updated algorithm for mobile searches designed to reward websites that are optimized for mobile—meaning they are easy to view and use—with better search rankings. The algorithm's release date quickly became known as the beginning of "Mobilegeddon," the implication being that websites with no mobile strategy in place and thus, unprepared for the change, would sustain damage to their rank in the search engine results.
While the nickname may be slightly overdramatic—we aren't talking about a giant meteor hurtling toward Earth, after all—it was a crucial event in the business world. TechCrunch, for example, conducted its own research of Fortune 500 companies and found that, with just over a week to go before the new algorithm rolled out, 44 percent of these corporate giants were not prepared for mobile search.
To help businesses get a sense of how they would fare with the new algorithm, Google created a Mobile-Friendly Test, which provides companies with their mobile score and outlines what problems, if any, are harming that score.
Examples of issues that make a site unfriendly include:
Text that is too small to read on a mobile device
Links on the site that are too close together
Content that does not fit on the screen without forcing the user to scroll
"Mobilegeddon" is the most recent in a long line of adjustments Google has made to its algorithms through the years, all of which have been aimed at helping consumers use and find the most relevant websites and information. There was a time, for example, when businesses could essentially trick the search engine into ranking their websites by stuffing their content with keywords. Years later, some organizations still refuse to accept that this is no longer an effective strategy, and their SEO rankings suffer as a result. In business as in life, history tends to repeat itself, meaning some companies will move a bit more slowly to improve the mobile-readiness of their websites.
Hopefully you have already considered creating a mobile strategy for your website and are determined not to let your organization become one of these laggards. As a seasoned business professional or executive, you understand that the best way to reach customers and prospects has changed drastically in the past five years as mobile devices have become more prevalent and search engines much smarter. In October 2014, the Pew Research Center found that 64 percent of American adults owned a smartphone. That means nearly two-thirds of the country's consumers can conduct Google searches on-the-go, from the palm of their hands.
So what does Google recommend when it comes to a mobile strategy? As a starting point, they lay out three important tips to keep in mind: Make it easy for customers to complete their tasks; measure your site's effectiveness by how easily mobile customers can complete those tasks; and select a mobile design that is consistent across all devices.
These are all wonderful ideas. But if you are like many business professionals, you still have one significant problem: You aren't an expert in web design and configuration, and you don't have an in-house dev team. As it happens, Google has a recommendation for this problem as well.
One option they suggest exploring when it comes to getting started with mobile optimization is to work with a developer who understands the mobile landscape and the mobile customer. These are the professionals who live and breathe web and application development and understand how Google's recent algorithm changes will impact your search results.
In addition, Google also provides suggestions and criteria for choosing a developer, including: 
Getting the developer's references and portfolio of past work
Making sure the development team understands your mobile customers
Ensuring that the service provider prioritizes page load speed on your mobile site
Asking the developer to install analytics
Confirming that the service provider understands Google's new guidelines
These suggestions are all crucial; after all, who would know more about optimizing for Google's algorithms than Google itself. There are numerous design and development companies to choose from, but many may not have the work history to satisfy all of Google's suggestions. Some, for instance, may be adept at creating beautiful designs but may not have best practices in place to conduct user testing or have in-house expertise that can help you leverage your data through analytics.
Even though "Mobilegeddon" surrounds us, there is no reason to panic. The world is not ending; in fact, with the right design and development team at your side, this new mobile era may just be a great beginning for you.