Introduction
In 2023, the expectations of users for their online and mobile experiences are higher than ever. According to TopTal, 88% of users are less likely to return to a website after a bad user experience. If PWC is to be believed, 32% of customers will even leave the brand they love after a bad user experience. So, how can you prevent that from happening?
The bad news is that your customers won't get you enough detailed feedback to fix the problem. According to Customer Experience for Executives, only 1 of 26 customers will complain about their negative experience with your brand or product, and the other 25 will simply leave without saying anything!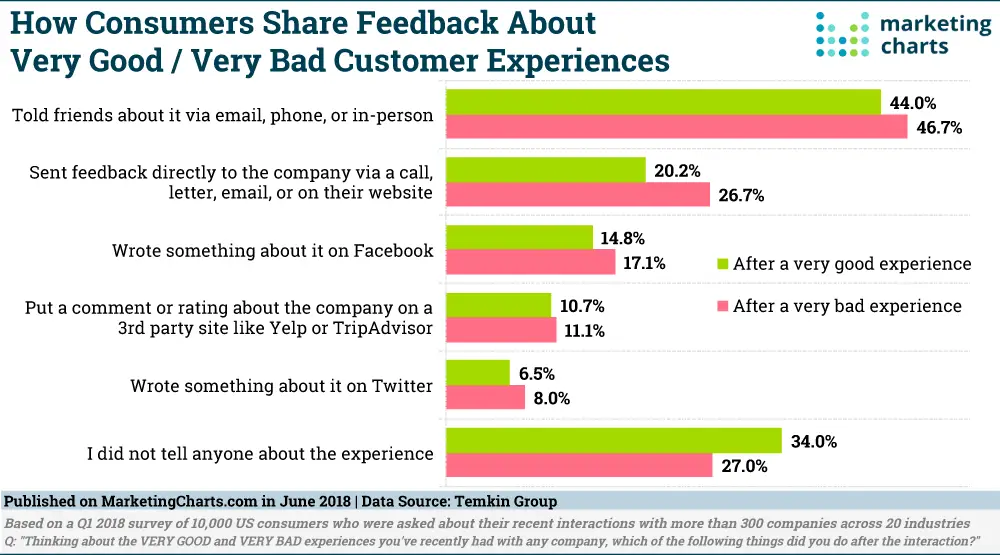 It is extremely important for businesses to be aware of possible flaws in the User Experience and User Interface of their website or apps. In this article, we will share our experience on this topic and provide some tips and advice to find fixes for possible problems as fast as possible.
"You've got to start with the customer experience & work backwards to the technology."
— Steve Jobs, an American entrepreneur, industrial designer, business magnate, media proprietor, and investor.
What is a UX audit?
To put it simply, a UX audit is an expert review and analysis of a digital user experience. It may apply to websites, mobile and web applications, tools, as well as other products. The main goal of this process is to see whether the product meets the goals intended for its users and how it does it. The key benefits of such user experience analysis include:
| | |
| --- | --- |
| Obtaining solid data | You will eliminate guesswork from your process and base your decisions on actual conversion rates, customer data, sales statistics, and other metrics |
| Gaining new product vision | With existing problems uncovered, as well as product logic and bugs fixed, you will be able to plan new steps in the evolution of your product |
| Standing out among competitors | A proper analysis will define key factors of success in your industry, so you will be able to know what to change in order to get a market advantage |
| Saving your money | By determining the problems accurately, you will be able to invest in and develop the most suitable solutions and don't waste your money on things that don't get results |
| Getting to know your users | You will improve your knowledge of your customers, discovering their preferences and behavior and use it for current and future products |
| Increasing your revenues | After implementing necessary changes, you will clear the purchase path for your customers, increase conversions and your revenue, as a result. |
What you can achieve during a UX audit?
The main task that a UX audit company can help you with is to determine what your product does well during the user's journey and what it doesn't. To be particular, a well-conducted web or mobile UX audit is able to identify gaps or user needs – through content, messaging, design, and/or execution.
We, at UpTop, as a mobile and website UX audit agency, provide written recommendations and actionable insights on potential fixes or resolutions as a result of this process.
The typical activities that could be involved with a UX Audit include:
Stakeholder Interviews
User Interviews
Persona building
Journey Mapping
Surveys
Installation of behavior monitoring tools
Analytics Analysis
Landscape Analysis (Companies within and outside the industry)
Content Audit
SEO Audit
What user experience analysis can tell you?
Most importantly, UX analysis provides an objective and expert view as part of the audit. As part of the process, business and user goals must be defined, as well as all necessary information about the users. Additional research, such as quantitative data on existing friction points (eg. Google Analytics, KPI metrics) provides the signals and trends and goes a long way on honing in on existing problem areas. Cross-checking quantitative data with qualitative data such as survey feedback, user interviews, or customer support logs provides a deeper dive into the WHY behind those signals and trends.
However, it is important to not overestimate the singular impact of a UX audit. This process will not uncover or fix all existing UX problems, it's definitely not the magic pill. Your UX website audit company should provide actionable insights, and you need to put in significant time and effort into this process to reap all possible benefits.
In general, UX audits are very important in that they are naturally a part of any engagement between an outside vendor and a client. They are small, isolated investments that can provide you with an accurate current state, plus a roadmap on how to move forward.
How much will a UX audit agency charge you for this service?
The first factor that should be considered while calculating web or app UX audit price is the size and the scope of this process in a particular situation. Secondly, it should be determined whether preliminary research to find out more about users and their goals needs to be conducted.
Some organizations might not have any analytics in place, while others may have dated or not relevant feedback from users, so the amount of information that needs to be collected may vary dramatically in each case and the web and app UX audit cost will vary accordingly.
As a real-world example from UpTop, we might begin with putting in place user behavior monitoring, such a FullStory or Hotjar on a website. With this approach, we will collect needed data for a specified amount of time that will depend on the amount of traffic to get a good sample size. It may be enough, or maybe not. When more information is required, we may perform face-to-face user interviews, to find out more about their motivation, emotional behavior, and needs while using the product. It can be combined with usability testing when finding out more information on current experience is required. The usage of the aforementioned options will determine the final price of the UX audit.
The main stages of the audit process
Now, let's talk about the process. Obviously, the stages and their order can change depending on the particular case, so we will provide a general description that should cover the essentials.
Getting to know business objectives
Before going any further, it will be a wise move to understand the business goals of the product first clearly. Sometimes it can be an almost effortless step, for example when your UX team works in-house, is already aware of the product, and can obtain necessary information in a short amount of time.
However, for a big and complex project, it will be not as easy. For example, if you have a large financial company with a website or an app that serves a variety of purposes. In the scenario of a complex product, you should start with sending a quick survey to stakeholders asking questions like:
Why the product was designed in a current way?
What challenges, pain points, and roadblocks were encountered during the usage of a product?
What areas should be improved?
In addition to stakeholders, you can include other experts that are interested in the product, including:
Product managers
Software developers
Marketing experts
Sales department representatives
Customer service representatives
If done right, the result of those interviews will be a holistic and detailed understanding of business goals of a company. Make sure to share your findings with the stakeholders and endeavor to arrive at a collaborative list of goals, so you are on the same page, everyone has been heard, and can move to the next stage.
Learning about your users and their objectives
Now we can focus on the actual customers of the product. To get an idea of their emotions, feelings, and motivation, you can start by creating user personas. The user persona concept is popular among marketers, and basically consists of portraits of fictional customers that might be using the product with particular descriptions like age, interests, profession, etc.
The chances are, the particular company already may have some information about its clients based on the point of contact with their customers, surveys, reviews, customer service feedback, and other sources. The results of stakeholder interviews should also provide you with a lot of ideas on creating user personas that might potentially use the product.
When it is required, and you have enough time and money for it, you can set up a series of interviews with actual users of a product. These interviews, as a common practice, are limited to 5-10 people. The product is presented to those people and a number of questions about their experiences are asked. The levels of detail here can be different, and it is important to ensure the use of the same protocol for each user in a set of interviews to get the best results.
Creating user flows
We, at UpTop, already have a detailed article on this topic here. To put it simply, the flows will help you determine the objectives of users for different parts of the product, and what steps your users will take while using the product. Additionally, flows will provide you with clues on where your users experience difficulties or take the wrong path altogether.
Key benefits of creating a user flow diagram include:
You will be able to make adjustments to your user interactions after your research
You will be sure that you added all critical steps to the user experience flows
You will invest your money on the development of only tested and proven designs
You will be able to present user flow diagram(s) to stakeholders, collect feedback and improve your product even further
Collecting and organizing data
For tracking the performance of websites or apps, many companies prefer tools like Google Analytics. Data from Google Analytics is very important during the UX audit process because it provides tangible and quantitative metrics on who uses the product and how they do it. When it makes sense, and you have the budget for it, you can boost your Google Analytics data with tools like CrazyEgg which shows clicks with heat maps for websites, and Kissmetrics which unlocks even more sophisticated analytics.
No matter what level of detail is required for your particular case, make sure that you collect information for an extended period of time, which will be just enough for you to establish trends in user behavior and uncover areas for improvement.
Looking for tendencies
Determining trends can be a challenging task. We, at UpTop, assess the use of design patterns to see if they are effective, implemented correctly, and appropriate for the intended audience as part of our UX audit process. During web or mobile e-commerce UX audit, experiences are sometimes referenced against vast industry research resources such as those from The Baymard Institute.
Some experiences or tools are more platform or browser-dependent and will be assessed on an as needed basis, including how they may perform on mobile.
The moment when you choose to turn data into insights is often nerve-wracking. Suffice it to say that there are methods that will help you make sense of the information in front of you, such as data-mining, card sorting (not just for UX architects but also perfect for aggregating any amount of information), and insight incubation. Check out Steve Baty's post in UXmatters for more on finding patterns in UX research.
Evaluating findings
When mining data in order to obtain insights is complete, you can start developing hypotheses on why the users act as they do, as opposed to, how it was initially imagined by stakeholders. Compare all insights and trends you uncover against keystones of successful products:
Relevance (How much user expectations are disconnected from the reality of a product?)
Usability (What points of product interface are not intuitive?)
Action (Are your calls to action visible and relevant? Do they work as intended?)
Creating recommendations
All valuable information that was collected should be compiled into a document that clearly presents all the findings to the client. In addition to that, the client should be provided with recommendations and a series of actionable strategies that are based on findings. App or website audits of UX recommendations should also include a description of how they can be implemented in order to match business goals.
The format of the presentation for recommendations is not limited by any means: findings can be presented in the way that is most effective. Text, maps, wireframes, prototypes or any other representation will work. Focusing too much on criticizing is not very productive, recommendations should offer more positive, actionable solutions for improvement. Finally, it is also a good idea to have recommendations with real-world examples, and not just suggestions on what should be changed. If your UX audit providers will offer you all of that, you can be sure that you are on the right path for positive change for your product.
FAQ
How to conduct a UX audit?
If you have the required expertise in-house, you can do it by yourself. However, it is a common practice to hire an outside vendor for this service. While looking for a such partner, make sure to find proof of successfully completed projects and preferably experience in your niche.
What does a UX audit include?
Depending on the particular situation, the stages of a UX audit can vary. Generally, the process includes:
Discovering business objectives of the product
Learning about user behavior and user goals
Creating user flows
Collecting and organizing data
Looking for trends
Evaluating and prioritizing all findings
Creating actionable recommendations based on collected data
How much does a UX audit cost?
The cost of an app UX audit can be very situational and is influenced by multiple factors. The main price factor, if you use the services of a third-party vendor, is the amount of research that needs to be done in order to obtain the necessary information about the users of a product. The scope and complexity of the product are also very influential. For example, you may have a mobile eCommerce UX audit, which is very different from a complex financial app with different types of users and functions, so the price can vary dramatically. In any case, a company that provides audit services should give you price estimations upfront, and you will be able to calculate your spending on a specific product.